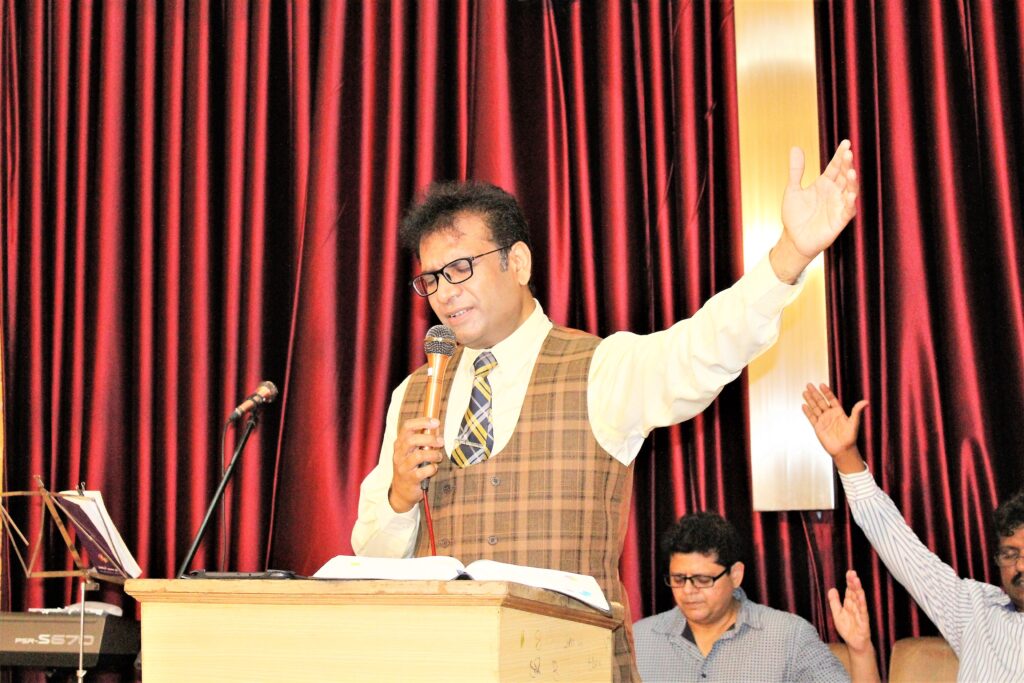 But seek first the kingdom of God and his righteousness, and all these things will be added to you.
Matthew 6:33 
Building God's Kingdom means submitting to God and being His hands and feet to those around us by giving of ourselves and serving others.
Our Passion and Goal as a Church
Our Vision
Our vision is to proclaim the Gospel of Jesus Christ to people in every country of the world. We desire to do this as quickly as possible, as clearly as possible, as irresistibly as possible to the glory of God and in the power of the Holy Spirit. Because the ministry has eternal consequences in the lives of others, our area of responsibility is of vital importance to the success of our mission and requires that our service be rendered with excellence, enthusiasm, and in harmony with our fellow employees.
Mission Statement
If we were to summarize the mission of the City Harvest Church, there would be no better mission statement than that which is recorded in God's Word .
"[Our mission is] to present to you the word of God in its fullness… admonishing and teaching everyone with all wisdom, so that we may present everyone perfect in Christ. To this end [we] labor, struggling with all his energy, which so powerfully works in Pakistan and around the World.
COLOSSIANS 1:25-29
"[Our mission is] to equip God's people to do His work and build up the Church, the body of Christ, until we come to such unity in our faith and knowledge of God's Son that we will be mature and full-grown in the Lord, measuring up to the full stature of Christ."
EPHESIANS 4:12-13